M12 HYDROPASS SUBMERSIBLE PUMP FOR DARK WATER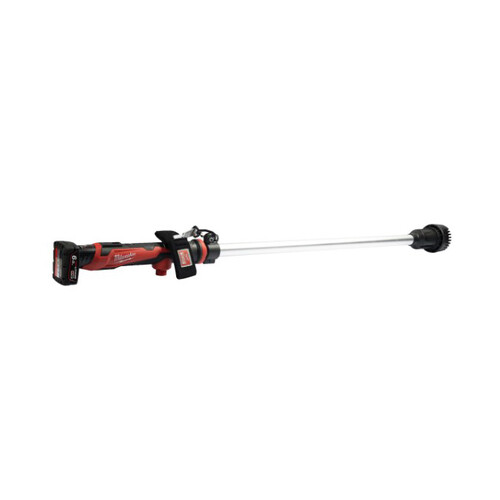 Battery immersion pump for dark water.
• The HYDROPASS filter system prevents the filling of the inlet hole allowing the user to pump water without stopping due to debris
Pump more than 2000 L/h (34 liters per minute) and up to 1000L with a 6.0 Ah. M12 battery, perfect for emptying manholes, ditches, storm drains.

• It can be immersed up to 85 cm allowing the user to pump large quantities of water up to 4.5 m high.

• BSPT 3/4 thread allows to connect pipes up to 19mm (internal diameter).

• Suitable for white, grey and black water.

• Indicator of the state of charge of the battery.

• The 4-pole brushed motor, the REDLINK PLUS electronics, and the REDLITHIUM battery pack. offer maximum performance.

• Works with all Milwaukee M12 batteries.
M12 HYDROPASS SUBMERSIBLE PUMP FOR DARK WATER
Code:
Quantity:
Availability:

not available