PEROXYD 35%
5 liter - EQUAL TO 333 LITERS OF READY PRODUCT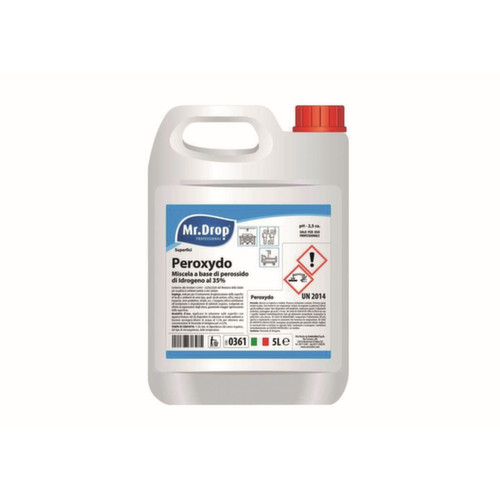 PEROXYDO is a mixture of hydrogen peroxide (hydrogen peroxide) with high concentration (130 volumes) able to oxidize organic dirt on surfaces and perform a sanitizing and whitening effect on the same.
SPECIFIC FOR THE ULTRA NEBULA SPRAYER & ATOM 800/2 ATOMIZER.
NOTES: To be diluted with water the product is concentrated.
PEROXYD 35%
Code:
MAP02XXXX0015
Quantity:
Availability:

limited availability