PONTE SOLLEVATORE SMEQ 234 IP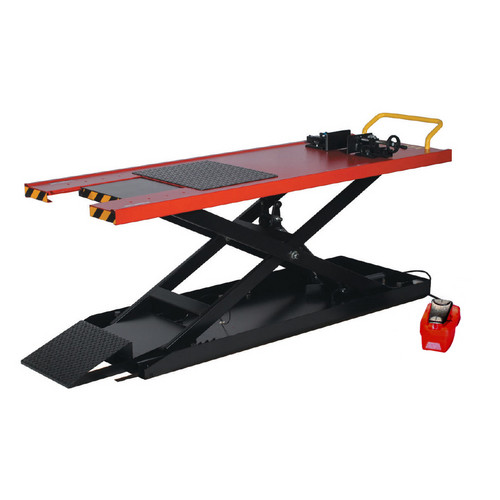 Hydraulic lift with scissor movement, to lift, up to a maximum height of 1200 mm, scooters, motorcycles, gardening and city car of the maximum of 600 Kg weight machines.
Descent variable speed in the last stretch for a better control of the means raised.
worktop large capacity with containment piping.
Lifting platform with retractable trapdoor for the replacement of the wheel.
retractable ramp up for a smaller footprint in the raised work.
Manual clamp positioned at different points on the lifting platform.
Stationary front wheel.
Oleo-pneumatic control unit with pedal control.
additional air outlet. damping limit.
of mechanically coupling safety device that prevents the uncontrolled descent of the bridge in the event of tire failure in the system.
parachute valve that intervenes in case of breakage of a hydraulic hose avoiding the descent of the bridge.
PONTE SOLLEVATORE SMEQ 234 IP
Code:
smeq234ip
€ 0,00 (IVA incl.)
Quantity:
Availability:

available