communication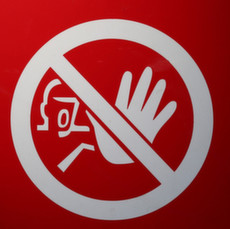 Unfortunately we are forced to make this communication to alert all our customers and safeguard the professionalism that has always distinguished us.


Dear Customer,
We have come unpleasantly to know that, on more than one occasion, third parties of unknown identity have offered repair or replacement services for products sold or granted in various ways by Tosi s.n.c., passing themselves off improperly for technicians authorized by us for the intervention.
With the obvious reserve of every action to protect our honor, it is firmly represented that every technician authorized by us is provided with specific identification marks (card, clothing and / or means bearing the Tosi / Star mark), which they immediately make the formal investiture perceptible, and consequently we invite you to distrust those who do not have one or do not exhibit them at the simple request.
About any doubts, I invite you to contact us without delay at our telephone numbers (0587617514) or to contact our agent of reference to the cellular user number you already have.
We are pleased to welcome you and wish you every success.